Magnetic tape, magnetic adhesive tape, magnetic sheet & magnetic signs
We carry magnetic tape and sheet in different lengths, widths, sizes and colours. You can also find magnetic frames and magnetic labels (C-profiles) as well as self-adhesive magnetic tape and sheet in our assortment. That makes organizing and tidying up easy. Just cut out the desired size/format, label or print on it and attach it to ferromagnetic surfaces. This way you'll always know where to find what, e.g. in a storage facility. In addition, these products work well for presentations or invisible attachments.
Cut & label it yourself
Different sizes, widths & colours
Universal attachment possibilities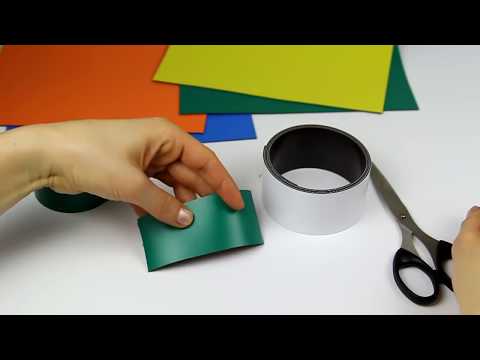 Use
After cutting your magnetic tape or magnetic sheet to the desired shape (using regular scissors), you can label it with a pencil, pen or waterproof marker. You can also print on these articles using screen or digital print.
Application areas
Composition
All articles that you find here are made of pulverised strontium ferrite embedded in a flexible plastic. To achieve a good adhesive force at direct contact with ferromagnetic surfaces, the magnetisation is lamellar (north and south pole alternate in close proximity). Most of these articles are anisotropic, which enhances their adhesive force.