Magnet guide
Frequently asked questions
Our large collection of Q & A about magnets, magnetic products and magnetism will most certainly be helpful to you.
Use our practical adhesive force tool to accurately measure the adhesive force of neodymium magnets.
Strong magnets are not toys; they can cause life-threatening injuries. Consider the safety tips for the safe use of magnets.
We have a detailed, sortable table with the physical data of our neodymium and ferrite magnets.
So you can quickly find your way around our website, we have put together a few tips to help you navigate.
Whenever possible, we try to incorporate videos with our products. We also have a collection of self-produced videos and we run our own YouTube channel, to which we constantly add videos.
Identifying magnet poles made easy! Our free app is a simple tool that helps determine the south and north pole of a magnet.
You can easily make your own magnets to suit your personal taste. We have a fair bit of inspiration for you. And you are sure to find the right magnet for your arts and crafts project in our large assortment.
By the way: Crafting magnets is also a great activity for children.
The internet is crazy about the so-called life hacks! These tricks help to solve everyday problems in a surprisingly simple way. We have tested many different life hacks with magnets and introduce you to our top 10.
Are you looking for inspiration for your next DIY projects? We will show you a few wonderful examples how our staff members use magnets in their homes.
On our themes page, you will find a variety of magnets sorted by different characteristics.
Have you ever wondered how and when the magnet was discovered or were curious about the story behind it? We will answer these and other fascinating questions about the history of magnets.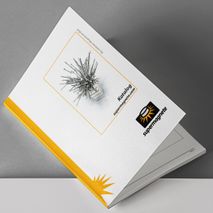 Download the PDF format catalogue with all products from the supermagnete.dk online shop here.